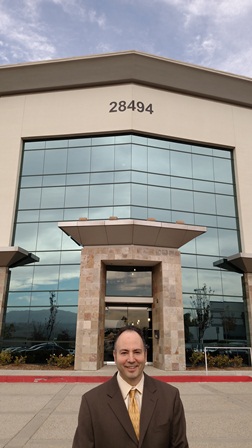 Patents, Trademarks & Copyrights Obtained:
We help companies with new ideas, products, software, smart phone apps and internet business methods protect their intellectual property (IP) by preparing and filing patent, trademark and copyright applications. (See IP Procurement and see Recent Successes)
IP Litigation Defense (Patent, Trademark & Copyright Lawsuit):
We help companies that have been sued for patent, trademark or copyright infringement get out of it quickly, before it gets too expensive. (See Litigation Examples)
Non-infringement, Invalidity, Design Around & IP Clearance

:
We help companies that are worried that their new product or trademark may infringe another company's patent or trademark minimize or avoid this dangerous risk. (See IP Clearance)
Complex Patent And Trademark Office Proceedings and Appeals

:
We handle patent office appeals, reexamination, reissue, IPR, CBM and PGR (Inter Partes Reviews, Covered Business Methods and Post Grant Reviews). (See PTO Appeals, IPR, CBM & PGR page), Trademark oppositions & Petitions to Cancel
Due Diligence for Business Deals Involving IP

:
We help companies by working with their business counsel to assess IP assets and IP risks where IP is important when buying, selling, financing and/or investing. (See IP Due Diligence)
IP Planning & Strategy

:
We help companies decide what protection to invest in, while preserving money for manufacturing and marketing. Most work, except litigation, is done on a flat rate so companies can budget. (See IP Procurement)
Hoffman Patent Group is exclusively a patent, trademark, copyright, and intellectual property law firm. We handle all phases of IP law. We develop an IP protection strategy that is aligned with your business goals for businesses and start ups intent on commercializing their inventions. Typically the Hoffman Patent Group client is in the $3 to $50 million dollar annual revenue range. This range, from our experience, enables us to work directly with the business owner(s) or second in command, so that we can fully understand the goals of the business. David Hoffman has over 30 years of IP experience. He has worked for larger IP boutique firms, both back east and in Southern California. His engineering degree is from MIT, and his law degree is from University of Pennsylvania.
Hoffman Patent Group only takes new clients when they have been referred.